About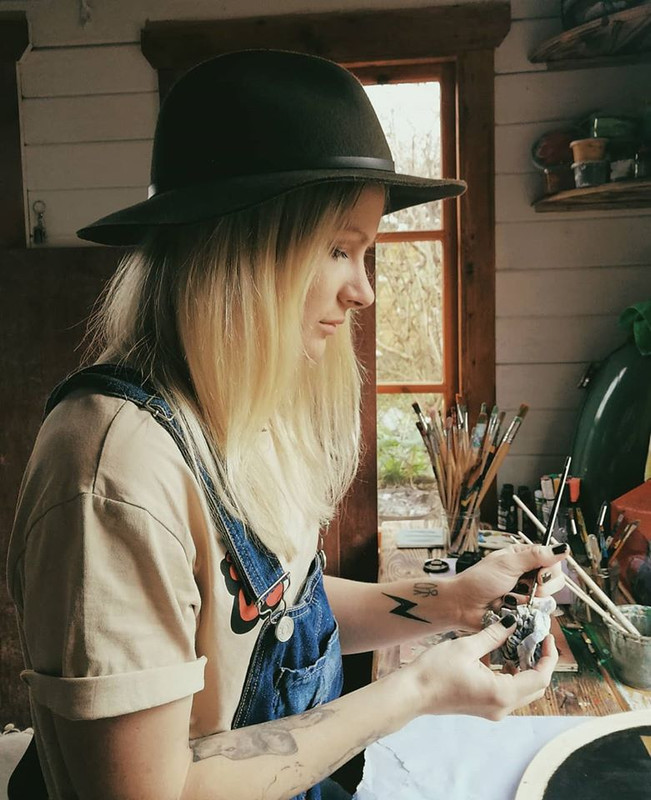 Jet Bailey, Artist

Specialising in figurative painting and motorcycle art

Stoke and Bear Art was born out of a huge passion for painting and love of all things Motorcycle and retro related.
I have a BA(hons) in Fine Art and specialise in oil painting. I also have a background in Art Therapy.
I am especially interested in learning about the unique stories and faces of motorcycle builders, owners and riders around the world. My current body of work celebrates the determined and focused community of women in the motorcycle industry, as well as embracing the freedom and movement of machines. My work focuses on women reclaiming their space in the motorcycle culture, by creating large scale paintings that dominate interior spaces and envelop the viewer.
If you are interesting in commissioning your own painting, please contact stokeandbear.art@gmail.com or use the contact form via this website.
Previous Exhibitions:
We Make Things Gallery, Yeovil
Art of Motorcycles Show, Dubai

Berets MC Autism Awareness Ride - Dubai
Pistonhead X Vince Summers Bike Launch - House of Vans London
The Bike Shed London 2019 - 78 Motor Co Stand
Matchlight Motorcycle Show - Jerry Can Art Show - The Netherlands

Black Deer Festival - Kent

The Malle Mile - London

Freedom Machines - Canada
Kickback Motorcycle Show - Cheltenham

Current and future Exhibitions, and artwork for sale at:
SBomb Vintage Workshop, Poole Harbour
Legacy 1885
Women in Motorcycling Exhibition - Staffordshire 2020
Art Of Motorcycling Exhibition - Dubai 2020
Prescott Bike Festival - July 2020
Currently featured in:
Interview with Creative Collective: https://creative-collective.cc/jet-bailey/
P&Co Womenswear Campaign 'Do What You Love, Not What Your Told' - https://pand.co/blogs/news/jet-bailey-artist-somerset
Cycle Source Magazine - November 2018 issue
Pistonhead Lager Foundation: https://www.pistonheadfoundationuk.com/news/stokeandbear

Want to get in touch? Email: stokeandbear.art@gmail.com